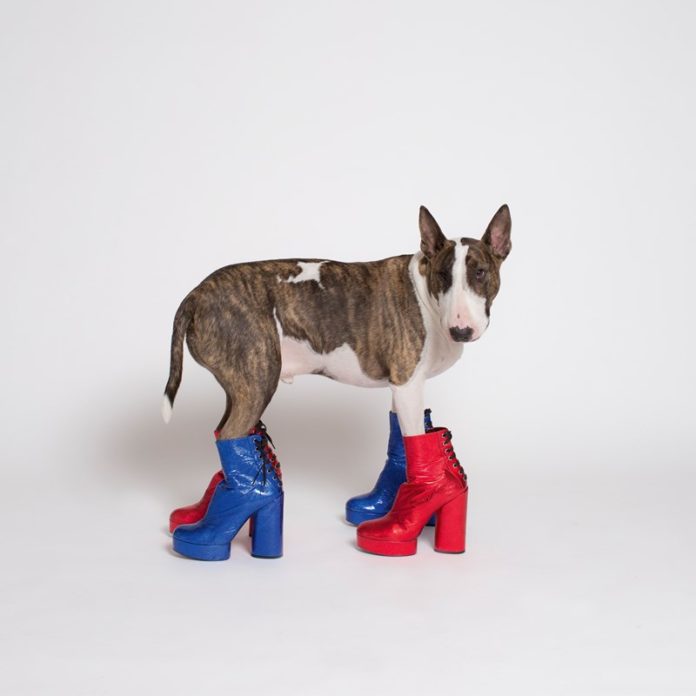 Neville Jacobs is fashion designer's Marc Jacobs Bull Terrier and surely is he the coolest dog in fashion?
Now Neville is getting his very own book, out on September 27th, the book feature his very best poses, with Marc and his friends.
Marc truly loves his pooch as can be read in this touching foreword of the book – "to my beautiful Neville, who with every glance from those expressive little triangular eyes, every human like cuddly embrace, every spontaneous outburst of clownish silliness that makes me smile and laugh, calms me like nothing or no one ever has – and who fills my heart with the greatest happiness and joy, forever reminding me that pure goodness and true love really exist."
Neville already has a huge following on Instagram and this book celebrates all those great pictures and a perfect coffee table book.
Marc clearly is a massive dog lover check out his charity The Sato Project — Marc's pet project. Doing great things for strays and getting them re-homed.
Check Out Some Pictures
[WRP id=2036]