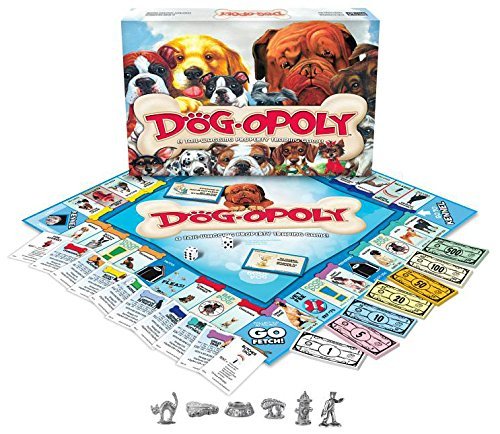 Who doesn't love Monopoly? If you are anything like my family, there is no messing around when it comes to this trading game and no prisoners are taken – ever!
For over 80 years families have argued over this game so how cool is it that they have made a Dog version?
Even though the cat replaced the iron in 2013, if that wasn't enough, now you can trade in cats, what crazy cat lady wouldn't love this game!
In this version you collect/buy cats instead of streets, all the different breeds are priced according to the creators, causing arguments already. Who is the Mayfair and Park Lane? Well it's the Great Dane and the Saint Bernard. Sorry but Old Kent Road is the Chihuahua so lets hope they are basing this on size alone.
The playing pieces are metal and the game feels like it is worth the £20.99 price tag. We all know cats wouldn't care about jail so they get thrown into water instead, there is a few twists on the original game and it is lots of fun.  I would give it a go or if you are looking for a gift, buy it for any Crazy Cat Ladies you know, they will love it!!
Product Information
Dog-opoly is a game that celebrates our fabulous four-legged friends and its is a tail-wagging good time. Buy your favorite dogs, become the proud owner of the neighborhood butcher shop or the ever popular fire hydrant! Collect $200 every time you pass Go.